While I could not wait to get out the door bright and early to celebrate National Running Day, Charlie wasn't convinced.
He was all, "every day is run day around here, people.  Don't get so freaking excited.  It's a total turn-off."
(His words of wisdom keep me in check.)
I wasn't just excited to run, I was also excited because of all of the good news I have read lately.  And I also found an amazing cookbook that I want to order asap.
First, the good news.
Apparently JAMA just figured out that a vegetarian diet increases longevity.
According to Michael Orlich, M.D, the study's lead author, the research did not look directly at why vegetarians live longer, but he says diets low in animal products appear to reduce the risk of deaths related to heart and circulatory diseases. Previous research suggests that vegetarians eat less saturated fat and more fiber, both of which contribute to improved health. (source)
Though I think JAMA is a little late to the vegetarian party, I also think that it is about time us plant-eaters get a little recognition for our ability to stick around the planet a bit longer.  Although for me personally the benefits are moot as I am certain that raising three boys has taken at least 30 years off of my life already.
And added a few million wrinkles.
Which brings me to more good news.
Although I like to read, I certainly don't pick up the latest edition of The Annals of Internal Medicine on a regular basis.  I did, however, read about a study therein that determined that regular sunscreen users have few wrinkles.
So I can at least try to negate the effects of squinting through boy-chaos-induced headaches, right?
Yesterday as I was squinting by a neighbor's pool watching Youngest and his classmates jump off the side of a Jacuzzi rather haphazardly into the pool, I discovered a new cookbook that I must buy immediately.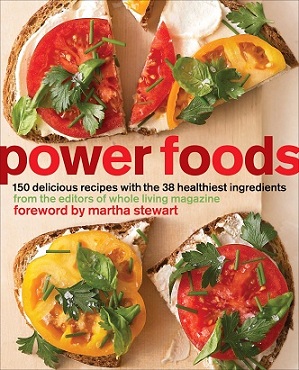 While I am not a huge fan of Martha because I think she puts too much pressure on those of us who were not born with a spatula in a hand and an apron around our waist, I am in love with the recipes in this book.
My friend made us a kale salad with Brussels sprouts yesterday and it was delicious.  I mean, if I made a kale salad I'm pretty sure everyone would say it looked nice but would not dare take a bite, you know? 
However, I am convinced that if I follow the recipe from this cookbook that everyone will want to devour it.  So that is why I am going to buy it and drive my family crazy this summer with loads of salad and vegetables for dinner.
And I will smile to myself knowing that I am adding years to their mischievous little lives.
That is if they don't get married and have three boys of their own some day.